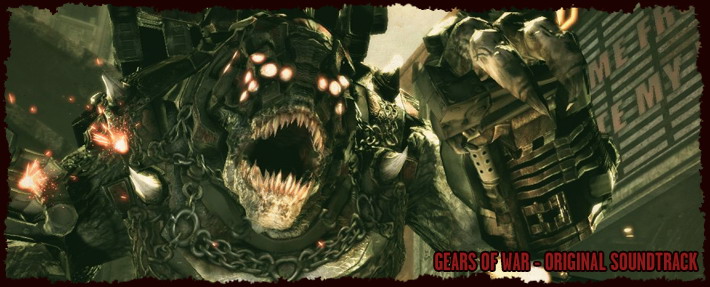 All'interno di questa sezione Ŕ presente l'intera soundtrack di Gears of War scritta e composta dal compositore Kevin Riepl. E' disponibile oltre al nome e alla durata, un video per ascoltare il brano nella sua interezza.
Il nostro consiglio Ŕ quello di acquistare il disco perchŔ Ŕ veramente molto ben realizzato.

GOW-Series.com
is part of
Games-Series.com Network
| Contents by NeDan89, Scric93 and IggyZW. Design by NeDan89 and Daniel. |
Top
Texts, images and videos are property of GOW-Series.com. All other registered trademarks or trademarks are property of their respective owners.
Best view 1280x720 - All major browsers and OS compatible - WAI Level 2 and CSS Valid